Home
/
Equipment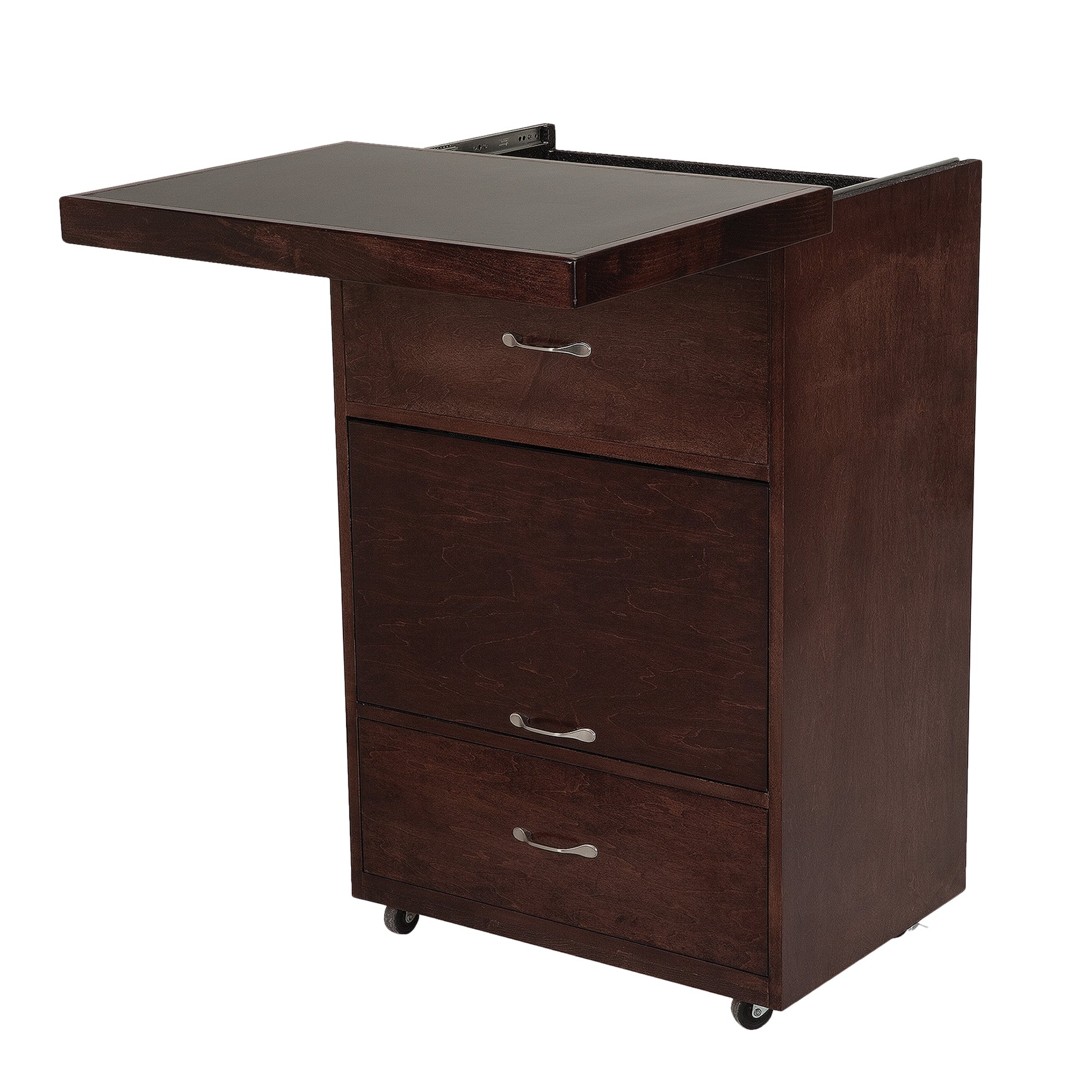 Living Earth Crafts Designer Wood Multi-Purpose Trolley
SKU:
ZN1028
Your Price: $590.00Compare at $995.00 Save 40%
Condition: Used / Like New. Reboxed.
This Multi-Purpose Designer Trolley has a Smoked Glass Top color and a Walnut Stain. Handcrafted to complement any treatment tables and meet the needs of today's spa therapists. With a convenient slides-forward-from-back top, Easy access to a hot stone warmer, and hot towel cabi, this incredible trolley takes both beauty and function to a whole new level.  
Standard Features:
Beautiful handcrafted hardwood cabinets
Top slides forward from back for access to top compartment
Mock front top drawer
Hot stone and towel warmer ready with ample ventilation and easy access
Internal PowerPort™ management system to power equipment from your trolley
Pocket door opening to hot towel cabi center compartment
Heavy-duty locking casters
Natural Maple standard finish
Specifications:
Weight: 105 lbs.
Overall dimensions: 19.5 x 27.25 x 40" (L x W x H)
Overall with top open: 34.5 x 27.25 x 40"
Top Drawer – Bottom to top: W 23.75" X H 11.25" X D 17.75"
Top Drawer Actual: W 24" X H 7" X D 17.75" 
Middle Drawer: W 23.75" X H 14.25" X D 17.75"
Middle Drawer Opening: L 18" X H 12" 
Bottom Drawer: W 23.75" H 8"X D 17.75"
Bottom Drawer Open:  W 31.75" X D 14"   

Contact Us
Monday-Friday, 9 a.m. - 6 p.m. EST
Unbeatable Deals & Uncompromised Quality