Home
/
Product of the day Collection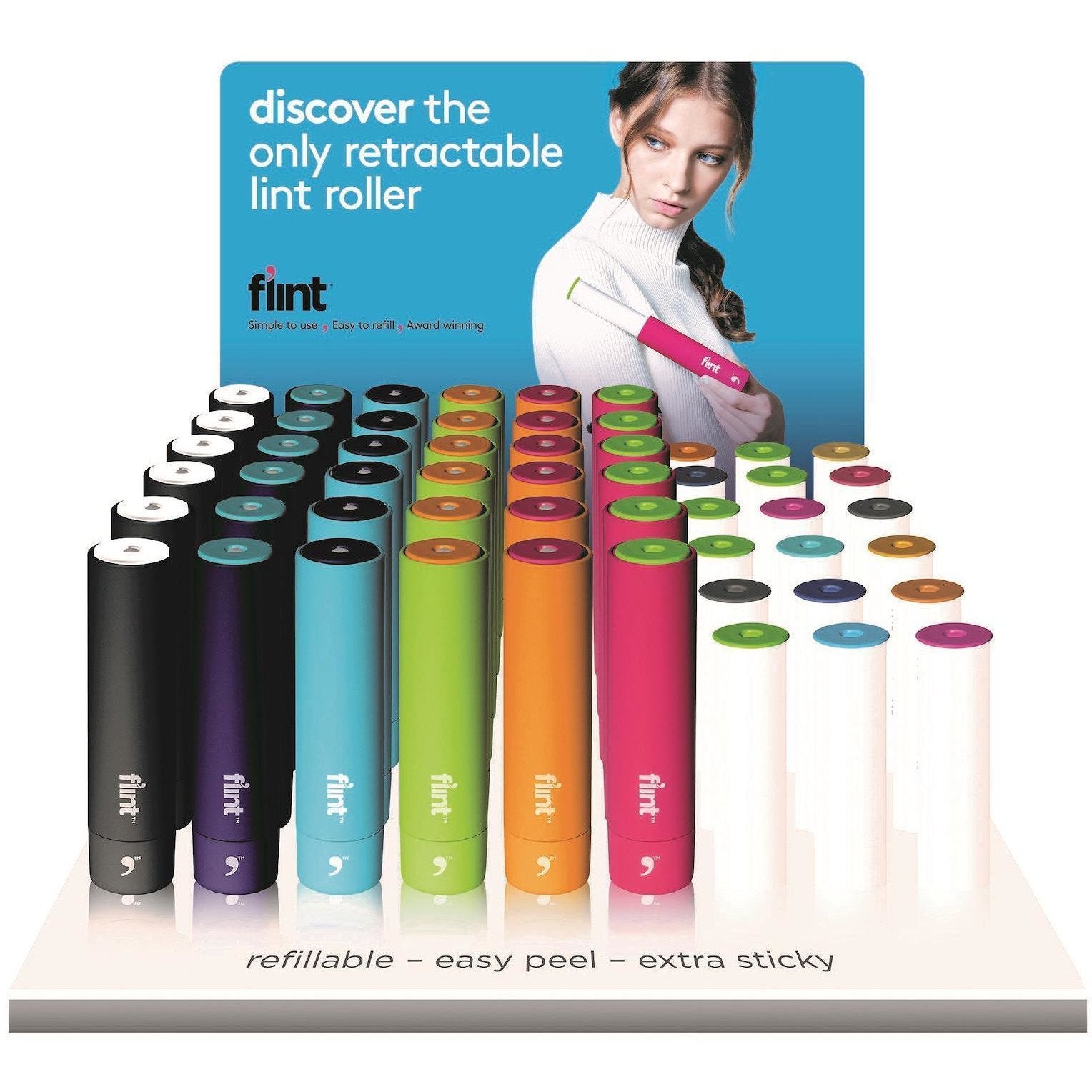 Flint 54 Piece Counter Top Display
SKU:
FL1007
Your Price: $162.63Compare at $305.46 Save 46%
Description
Draw attention to these retractable, refillable lint rollers and boost retail sales! The colorful Flint 54 Piece Countertop Display includes 6 of each of the following lint rollers: Pink with Green Cap; Light Blue with Navy Cap; Green with Yellow Cap; Yellow with Pink Cap; Black with White Cap; and Navy with Light Blue Cap. Display also includes 18 Flint Refills.
Purpose and Benefits
Twist the bottom cap (much like a lipstick) and the lint roller with extend to twice its length. Roll as normal! Just push down on the cap and Flint will close.
Meet Flint… The world's first retractable, refillable lint roller.
Specifications
•
Warranty: 1 year on defects only.
Contact Us
Monday-Friday, 9 a.m. - 6 p.m. EST
Unbeatable Deals & Uncompromised Quality