Home
/
Equipment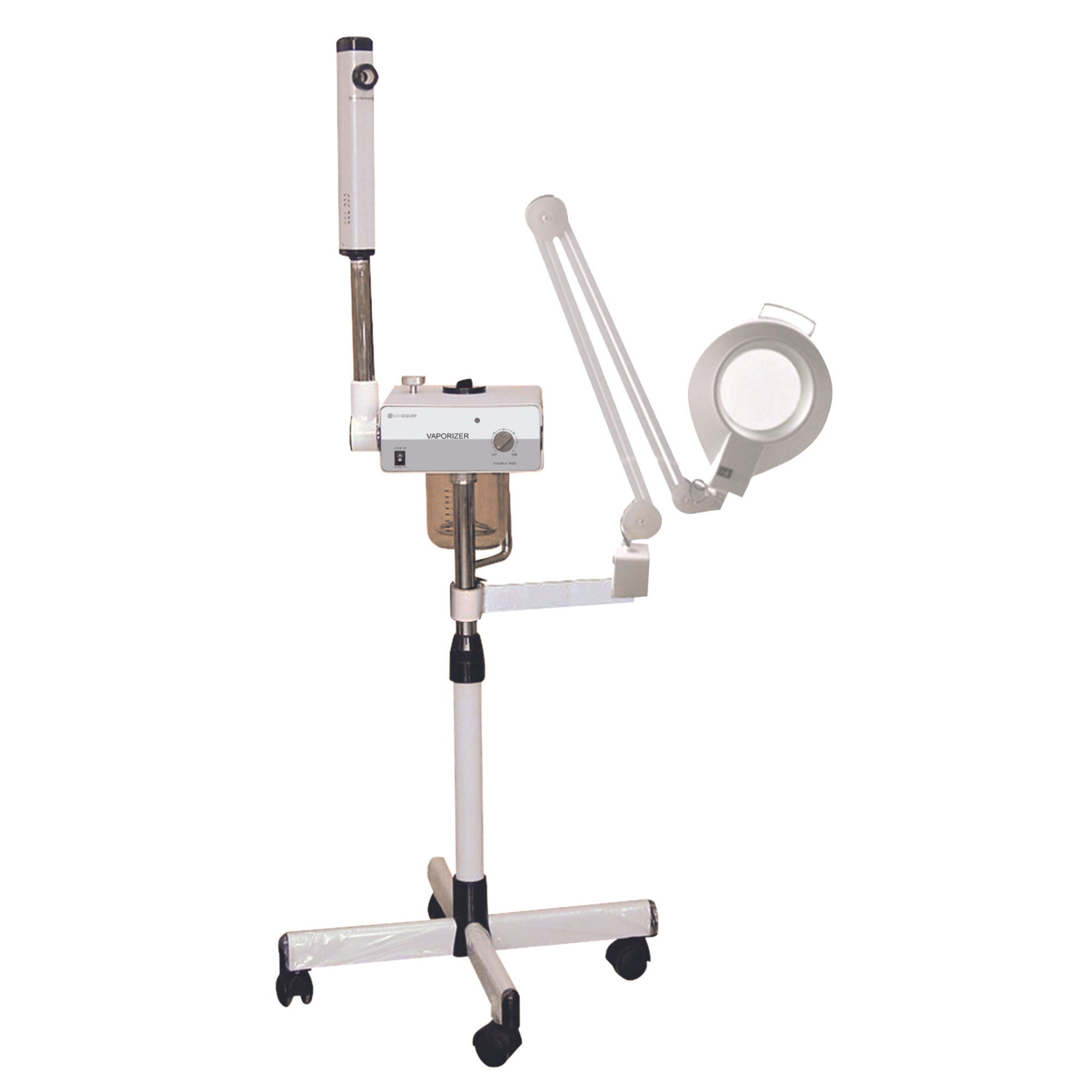 Deluxe 2-in-1 Steamer & Mag Lamp
SKU:
SE16
Your Price: $398.87Compare at $699.00 Save 42%
Timed Treatment Steamer with Ozone and LED Mag Lamp
The deluxe 2-in-1 steamer and mag lamp automatically powers off when the water level is low and allows you to add water during use (do not use ice/cold water). It features a timer that allows you to set the time. With a water capacity of 700 mL, it provides uninterrupted service when the steamer jar is full. Its metal cover on the housing provides durability.
Features
Automatically powers off when water level is low
Can add room temperature with distilled water
Ozone provides antiseptic effect on skin
Opens pores
Softens sebum and other debris such as dirt and makeup
LED Magnifying lamp features a 5-diopter viewing lens with a smaller 8-diopter section superimposed on the bigger area for 5 and 8x magnification
Timer allows you to set treatment time
Specifications 
Dimensions: 55" H x 28" W ; Steamer arm length is 23"• Electrical: 110V; 60Hz; 650W Warranty: 1 Year
Contact Us
Monday-Friday, 9 a.m. - 6 p.m. EST
Unbeatable Deals & Uncompromised Quality