Home
/
Makeup Products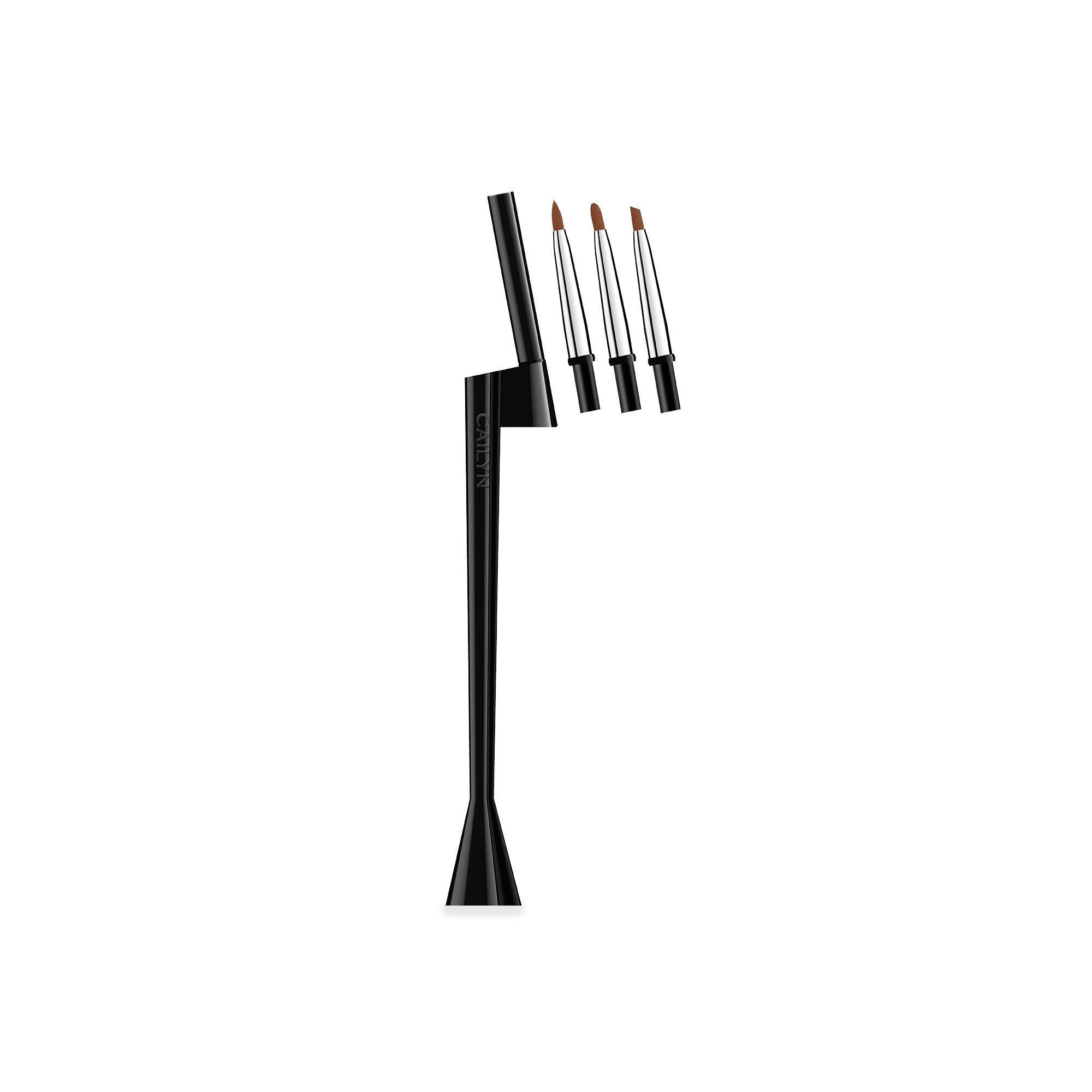 Cailyn O! 3 In 1 Eye Brush
SKU:
CALN297
Your Price: $7.00Compare at $14.00 Save 50%
Description
From thick and bold to delicate and fine, accomplish any eyeliner look like a pro. The CAILYN® O! 3 in 1 Eye Brush is ergonomically designed for controlled application with a changeable brush. The round tip brush gives a thick, bold look. The angled tip brush provides a sharp, winged line which can also be used to create a perfect brow. The thin liquid liner brush helps you achieve a cat eye winged liner. Includes convenient storage cap.


Ingredients
SYNTHETIC HAIR


Purpose and Benefits
Select the brush you would like to use for your eyeliner application, once brush has been selected you will insert into brush handle and push down making sure your brush is inserted correctly, once you have done that you can begin your eyeliner application.
1) 3 IN 1 CHANGEABLE BRUSH 01 Rounded Tip Brush: gives a thicker bold look. 02 Angled Tip Brush: gives delicate fine winged liner can also be used to create perfect brow. 03 Liquid Liner Brush: For the pro look, to achieve cat eye winged liner. 2) ERGONOMIC ANGLE: Giving complete control for any shaped eyes lines and brows.


Contact Us
Monday-Friday, 9 a.m. - 6 p.m. EST
Unbeatable Deals & Uncompromised Quality