Home
/
ADORAtherapy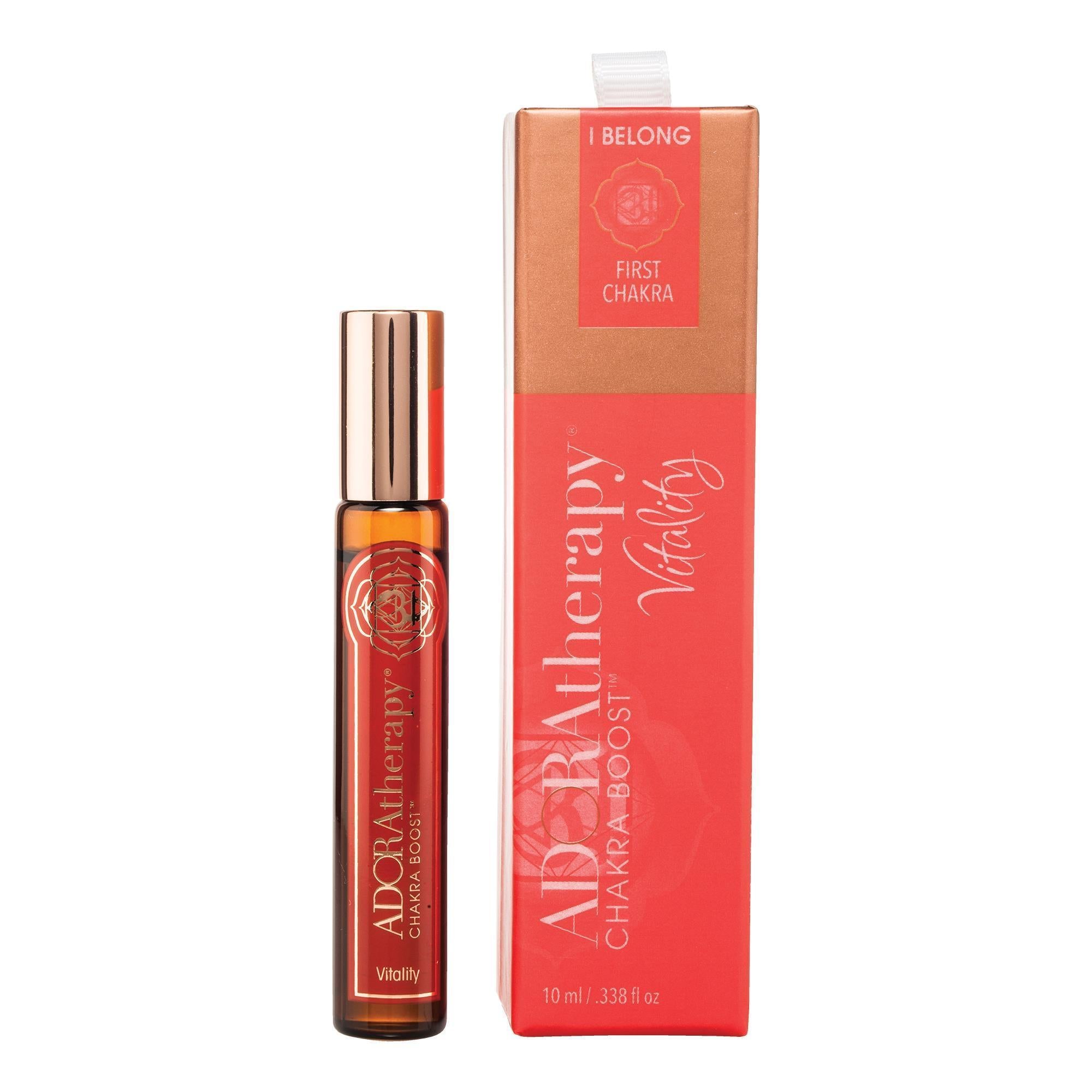 ADORAtherapy Vitality Chakra Spice, 10 ml
SKU:
AD118
Your Price: $9.00Compare at $30.00 Save 70%
Description
Offer your clients an enhanced perfume alternative with the ADORAtherapy® Chakra Spice. This natural roll on is uniquely formulated with essential oils, organic jojoba, and gem / flower essence to elevate senses and open chakras. Tap into inner vitality with this blend of lavender, ginger, patchouli, cedarwood, clove, and sandalwood essential oils. Can be applied to neck, temples, wrists, or chakra centers. Unisex packaging. Made with love in Asheville, NC. 10 mL
Created with Care
Made with 95% certified organic ingredients. Vegan and Leaping Bunny certified.
Ingredients
Organic Jojoba, Organic Lavender Essential Oil, Organic Cedarwood Essential Oil, Organic Patchouli Essential Oil, Organic Ginger Essential Oil, Organic Clove Essential Oil, Organic Oak Moss Essential Oil, Organic Sandalwood Essential Oil, Intentional Infusions of Gem and / or Flower Essences.
Purpose and Benefits
Made in artisanal batches, these expertly blended essential oils are ideal to uplift and support yoga, prayer, gratitude, and meditation. Excellent for clients who enjoy a hint of natural fragrance on pulse points.
Contact Us
Monday-Friday, 9 a.m. - 6 p.m. EST
Unbeatable Deals & Uncompromised Quality